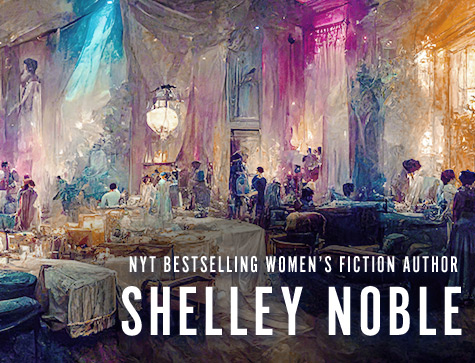 Tidbits - Recipes
The Apple of My Eye bakery is a favorite stop for the citizens of Celebration Bay.  With the best fresh pastries made by Dolly Hunnicutt, and the best coffee in town brewed by BeBe Ford, just next door at The Buttercup Coffee Exchange, people tend eat, drink and sit a spell.  There's nothing better on a brisk fall day than a dish of Dolly's Quick Apple Crisp chased down by a cup of BeBe's cinnamon-spice afternoon blend.
And if you can't visit for a while, you can try this recipe at home.  Dolly won't mind.
Apple of my Eye Bakery Dolly's Favorite Quick Apple Crisp 
4 cups sliced/pared Granny Smith apples (re 4 medium)
¾ cup brown sugar, packed light
½ cup all purpose flour
¾ cup oats
¾ tsp cinnamon
¾ tsp nutmeg
½ cup softened butter
Preheat over to 350 degrees
Grease 8X8 inch pan
Arrange apple slices in pan
Mix ingredients, sprinkle over apples
Bake 30 minutes
Serve with richest vanilla ice cream you can find
Add a drizzle of caramel sauce and  a sprinkle of chopped pecans, pour a cup of fresh brewed coffee and dig in!
Dolly's recipe for Lemon Scones
2 cups flour
1/3 cup sugar
¼ teaspoon salt
3 teaspoons baking powder
¼ cup butter (room temperature)
1 ½ teaspoons lemon zest
2 tablespoons lemon juice
2 eggs
½ cup of milk (or cream)
Preheat oven to 425 degrees
Sift salt, baking powder and sugar with flour into a bowl. Chop in butter to make pastry.
In a separate bowl, beat eggs together, add milk (cream). If you want a glazed finish to your scones reserve a tablespoon of the egg/milk mixture to brush on the tops before baking.) Stir the lemon juice and lemon zest into the mixture.
Stir liquids into the flour, making a soft dough (add more flour if needed).
Turn out onto a well floured board,.
Lightly knead (approx. 8 times).
Roll out to ½ to ¾ inch thick. Cut with a large biscuit cutter.
Roll scraps together and repeat.
Place scones on a greased baking sheet, ½ inch apart. Carefully brush the reserved milk mixture onto top of scones. Be careful not to let this drip onto the baking sheet to prevent burning.
Bake for 12 to 15 minutes until scones are a golden brown and are done throughout.
Serve warm with butter and jam.
For a sweeter treat, drizzle a lemon glaze over the warm scones, let sit, then serve.
Lemon glaze:
1/2 cup fresh squeezed lemon juice (do not cut corners by using packaged lemon juice)
2 cups confectioner's sugar
A walnut size (about 1 tablespoon) butter
Heat lemon juice and confectioner's sugar in a double boiler until mixed and melted, add butter and continue to mix until completely blended.
Get out the tea things even if it's only you, and treat yourself to your favorite cup of tea, a yummy scone and a good book.