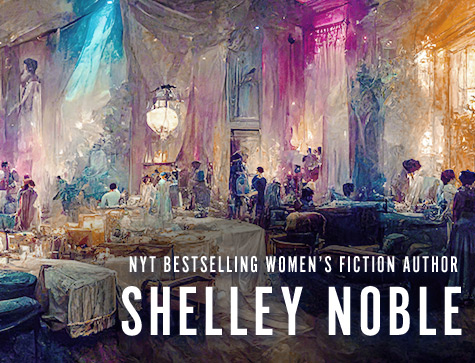 Midsummer Murder
A Lindy Haggerty Mystery #3
Kensington Books
August 2002 paperback
ISBN 1-57566-730-4
August 2001 hardcover
ISBN 1-57566-674-X
Former dancer Lindy Haggerty is a few pounds over her "fighting weight" for a pas de deux, but she's just the right size to take the stage for solving crimes. Now, as rehearsal director during a summer performance, she's en pointe and in trouble when a young dancer mysteriously meets a less-than-graceful end...
When she's invited to teach at the elegant Easton Arts Retreat 50th anniversary celebration, Lindy Haggerty happily accepts. After all, this prestigious institution is set in bucolic upstate New York in a gigantic mansion and is practically synonymous with summer dance. But instead of guiding her talented and quirky dancers to new heights, Lindy finds herself mired in betrayal, twisted desires—and a brutal death.
The body of Larry Cleveland, a rebellious scholarship student who had few friends and a lot of rough edges, is found at the bottom of a nearby cliff. The evidence points to a simple accident. But the local sheriff, who has an ax to grind, wants to use the mishap to blacken the reputation of the Retreat and open the door to big-city developers. As the sheriff digs for incriminating evidence, another student goes missing and a "suicide" that's really another murder attempt almost succeeds.
It's up to Lindy to find out what's really going on and who would have wanted Larry dead. Robert Stokes, the counselor in charge? Sophisticated Ellis, Margeurite's brother? Dr. Van Zandt, the surly archaeologist working on a nearby dig? Or Conover, a rich student with a haunted look...and a good reason to be afraid? With a ruthless killer closing in, Lindy takes the first position in the art of detecting: do whatever it takes to stay alive.
"Using her own experience as a dancer and choreographer, Shelley Freydont brings the world of dance to life in MIDSUMMER MURDER. The mystery is intriguing, and Lindys likeable and believable personality adds charm to the story."
~Toby Bromberg, Romantic Times Book Reviews

"The cutthroat world of dance juxtaposed against the intense avarice of the perpetrators making the disparate groups seem more like mirror images of each other. Shelly Freydont is quite good at characterization that enables her to create fully developed yet diverse players. MIDSUMMER MURDER is a real puzzle because the main perpetrator is right in the reader's face, but difficult to see because the culprit still blends in with the rest of the forest of suspects."
~Harriet Klausner, AllReaders.com

"Readers who love dance will be enchanted with the authentic behind-the-scene details..."
~Publisher's Weekly

"Freydont's third entombs a neatly turned, briskly paced, well-clued mystery.."
~Kirkus Reviews