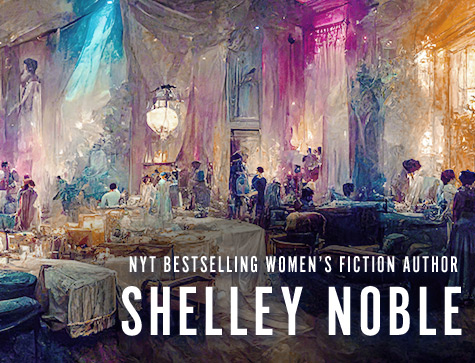 A Merry Little Murder
A Lindy Haggerty Mystery #5
October 2004 paperback
ISBN 0-7582-0127-3
October 2003 hard cover
ISBN 0-7582-0126-5
This Christmas, former dancer Lindy Haggerty leaves her toe shoes behind to hit the glitzy International Ballroom Competition in Atlantic City, where it takes two to tango-but only one to kill...
Lindy and company barely have time to unpack before the backbiting begins. Dawn Gilpatrick, owner of a famous dance studio, clues Lindy in to the politics and gossip behind the scenes. Seems a rival studio owned by her ex-husband/ dance partner is trying to steal one of Dawn's top teachers, resulting in a lawsuit for breach of contract by Dawn. If that's not enough, her top couple-Shane Corbett and Katya Andrejewsky-are about to break up, courtesy of Shane, and unbeknownst to Katya.
Lindy's head is spinning more than the dancers are. Scandals and catfights are threatening to upstage the competition. Shane and Katya's sudden disappearance is the last straw for Dawn-professionally and financially. And just when things couldn't possibly get any worse, a body is discovered, washed up under the boardwalk.
Now, it's up to Lindy to take the lead in solving a Christmas mystery…before anyone else dances with death.
"Readers hearts will go out to the beleaguered heroine as she works to find the killer, struggles to understand her husband's actions and wonders whether to do what her heart dictates her to do with Bill. A MERRY LITTLE MURDER is a whimsically charming amateur sleuth mystery filled with falls trails and red herrings."
~Harriet Klausner

"Ms. Freydont has a real winner with this series. She has created terrific characters and always sets the book in an interesting setting. I enjoyed the ballroom competition as the backdrop in this book. I learned a lot about the competition. All I'd ever known before was what I'd seen on TV. This gave me a lot of background to the competitions.

I like the way Lindy and Bill begin to work together at times during this murder investigation. There are plenty of twists and turns and Lindy puts herself and others in danger more than once.

I HIGHLY RECOMMEND this book and this series."
~Dawn Dowdle