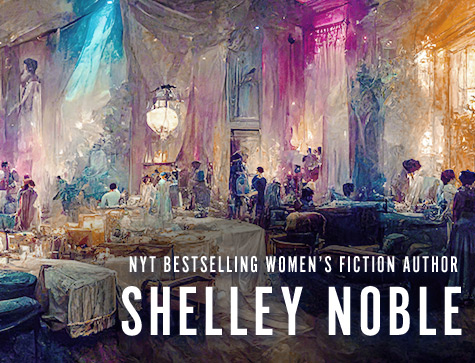 High Seas Murder
A Lindy Haggerty Mystery #2
Kensington Books
August 2001 paperback
ISBN 1-57566-676-6
August 2000 hard cover
ISBN 1-57566-627-8
It sounds like a dream gig for a tired, holiday-starved rehearsal director like Lindy--a ten-day tropical cruise where several fine arts companies mingle with super-rich patrons. All Lindy has to do is stage a performance, then meet and greet with some of the biggest names in the arts--stars from the worlds of rock-and-roll, opera, dance, even Las Vegas cabaret. But the party's over when Lindy discovers that one of the guest's hidden talents might include a flair for murder.
The curtain rises on the body of one Enoch Grayson, the most feared and despised music critic ever to wield a poison pen. What secret was he about to expose that could have someone resort to cold-blooded murder? That's Lindy's cue to uncover who's moonlighting in the deadly arts.
Of course, every great first act deserves a second. After a brief intermission, another murder leads Lindy to a startling conclusion about the lies and secrets that hide behind some of the world's most dazzling smiles. Finding a killer among such seasoned performers will take some pretty fancy footwork. But there's a very dangerous star in the house--one who knows all of Lindy's moves, and is set on staying one step ahead of her . . .
"Nearly every page reveals another romance gone sour or another long-cherished hatred, and Lindy knows all too well that love, jealousy, greed and revenge are the great recurring themes in the artsAand also the motives for murder. Her creator knows well how to produce an entertaining mystery in the classic tradition."
~Publisher's Weekly

"A successful and entertaining murder at sea; for all collections."
~Library Journal

"Minus the homicides, cruise ships are an experience that those readers who have not tried will want to do so because of the delightful description in HIGH SEAS MURDER. The vast cast appears genuine and the key players multi-dimensional while the secondary characters provide the leagues of depth to this ocean adventure. The who-done-it is entertaining because Shelley Freydont takes her audience on a sea cruise while her amateur sleuth story line sails with humor and action."
~Harriet Klausner

"Shelley Freydont takes the popular theme of murder in an isolated area and gives it a fresh perspective in HIGH SEAS MURDER. The story is a truly puzzling one, and in addition, the author tantalizes us with the hint of a romance for Lindy."
~Toby Bromberg, Romantic Times Book Reviews