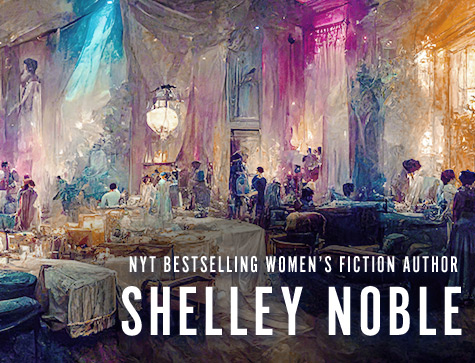 Biography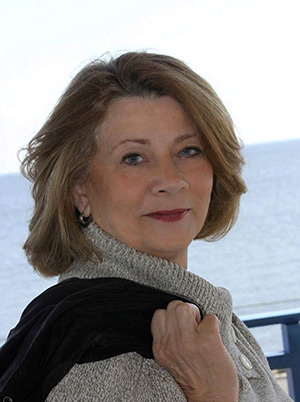 Puzzles have always been a favorite with me. From grappling with those first thick wooden pieces that seemed impossible to fit back into place, to the thousand piece jigsaws where you can't tell the water from the sky . . .until you look very closely, compare colors and textures and shapes.
And gradually a picture emerges.
Every summer as a child, I vacationed in the mountains of North Carolina at a huge stone lodge that would rival any gothic castle. Especially when the thunder storms settled above us or a blanket of thick fog rolled in when you least expected it.
There was no television, radio, or electronics of any kind at the lodge. There was a phone at the registration desk that I suppose guests could use for emergencies though I don't remember anyone ever using it. Imagine several weeks without television, DVDs, iPods, lap tops, iPads or cell phones.
These days I'd go crazy without my devices, but looking back, it seems like heaven. We had plenty to do without any of these. Watch the hummingbirds outside the breakfast room window. Hike, fish, canoe, badminton and horseshoes on the lawn.
At night or on rainy days, guests of all ages would gather in the game room, a huge place with a grand stone fireplace. We'd pass the time away reading, playing cards, chess, checkers, or Parcheesi, working jigsaw puzzles, crosswords or playing Clue.
The puzzle was always left on the table, so anytime a person had a minute to spare, or just happened to walk by, they could add a few pieces to the picture.
There's usually a jigsaw puzzle in the works at my house. And Clue is still the game of choice in my family.
When I was in college, I discovered the New York Times crossword, which I still work faithfully each day. I like to think it primes the brain for working on all those plot twists and character traits in my mystery novels.
Before I became I writer, I was a professional dancer. We spent many hours in rehearsal and when you were given a break, most people read or knitted. On tour, we spent hours in buses, airports, train stations; on planes, in cars and even boats. Rubik's cube was popular then, and you could walk down the aisle any time of day and night and someone would be working out the squares.
We also read a lot. Mainly thrillers, mysteries and romantic suspense. By the end of a six or eight week tour, the books were dog eared and the cubes were showing wear.
Along the way, my love of puzzles and writing meshed into a single passion. Writing mysteries. After all a puzzle begins as a mystery that becomes clear as you put the pieces together. And the mystery begins as a puzzle that becomes clear as the sleuth puts the clues together.
The best of both worlds.
And then came Sudoku. Wow!
My first series, the Lindy Haggerty dance company mysteries, took place mostly in the studio or on tour. For my second series I couldn't resist adding Sudoku, and my Katie McDonald mysteries were born.
The Liv Montgomery, Celebration Bay mysteries, take a different tack. Liv is a Manhattan event planner who takes a job in a small upstate New York town of Celebration Bay. And even though Liv doesn't work crosswords and only dances in her living room, she has to use the same skills to uncover just who dunnit.
Of course being me, I just had to try one more thing, and began the Gilded Age Newport Mysteries, which feature a young debutante, Deanna Randolph, her street savvy maid, Elspeth, and her almost fiancé, Joseph Ballard, who left society to work on his inventions full time. Lots of fun with this one, and big character arcs for them all.
Hope you enjoy my mysteries. I'd love to hear from you. Contact Shelley.